Jenny
has sent me one of the coolest birthday gifts I've ever received -- a handmade beer mat.
If I am allowed any say in the eventual cover design of my book*, you are pretty much looking at the cover right now.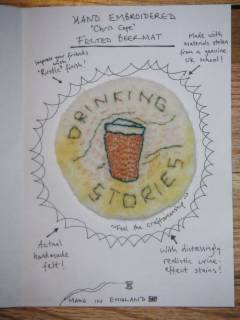 Thank you, thank you, thank you, Miss Macaroni.
*Touch wood that it gets published.