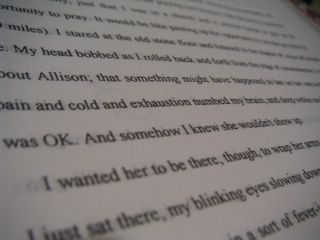 This is a page from my book. An actual page from the actual book that I have so far spent more than an actual year working on.
It is a visible step in this journey from a story that I tell at the bar to lovingly crafted novel that you will (I hope) give me money for. It is tangible proof of this thing I have been telling people about for so long; telling people for even longer that I would do it.
It's pretty much all I think about (pretty much -- I am male, after all).