As promised, here are a few pictures of the car.
Rather deceptively from the front it doesn't look all that bad -- except for the missing grill (yes, I blacked out the license plate. Is that necessary? Probably not).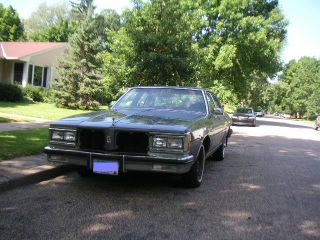 Things become a little more clear with a side view, however. Note that in true white trash fashion, I have managed to get the bill of my baseball cap in the shot.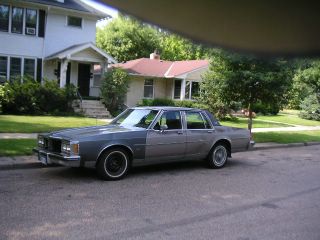 And here's the rear. I could put about four bodies in that trunk.