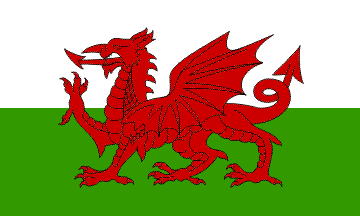 I'm a food and drink guy -- drink especially. One of the key ingredients to any celebration, I think, is beer. This is one of the reasons Ramadan tends to go under the radar for me.
Despite the fact that the Welsh were at the heart of the temperance movement (Welch's grape juice was invented by a Welshman to be used in place of communion wine in Methodist churches), you won't have any trouble finding a Welshy who's up for a pint or four. In the most recent census, 70 percent of the Welsh population said they would prefer to spend their free time at the pub. These are indeed my people.
Brains
is making an effort to establish itself as the national beer of Wales, the way Guinness is for Ireland, but as yet it is not available in the United States. The only Welsh-brewed beer I'm aware of that is sold in the United States is
Welsh ESB
, but it has very limited distribution. For example, it is not sold anywhere in the state of Minnesota. So, the best solution is to celebrate with Boddington's.
The erstwhile "Cream of Manchester" (now, I suppose, the cream of Preston, Manchester and Bristol) is bottled in Cardiff, and
David Lloyd George
was born in Manchester.
Foodwise, I suppose the most stereotypical dish would involve
leek
s and/or
lamb
, the latter of which I will be grilling tonight.
In addition to wining and dining and singing (you must sing -- it is a national duty), there are a number of things you can do to mark the day:
- Learn more about
y dyn ei hun
.
-
Learn Welsh
-
Learn Welsh
- Plan a trip to California to
Learn Welsh
- Listen to
Welsh-language radio
- Watch
Welsh-language TV programs
(most of these, like '
Caerdydd
,' even have English subtitles)