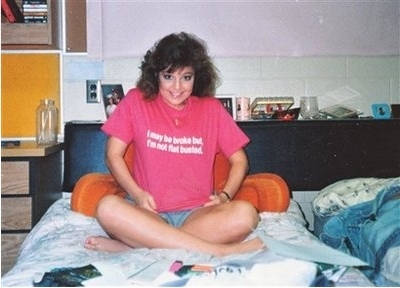 John McCain's
Mr. Sniffles Strategy
appears to be functioning perfectly. About two months ago, The Daily Show's John Oliver suggested that McCain's main campaigning tactic was to garner pity.
And I have to say it's working. I genuinely feel bad for the man. The wheels haven't just come off, the engine has caught on fire and the whole thing has been pushed off the side of a mountain. And then attacked by wolves.
Spally Six-Guns
is pretty much everything that a Democrat could hope for in a Republican vice presidential candidate. Crazy? Check. Questionable? Check. Duplicitous? Check.
It's kind of sad. If John McCain had simply run as John McCain he would be a serious threat to Obama. Barack's message of change could be countered by McCain's maverick image. Many of those people who pushed Obama past Hillary -- those dreaded college-educated whites -- would likely have been split if McCain had run with his (real or imagined) image as a man who thoroughly dislikes Bush and won't be told what to do.
Imagine if McCain had done this: instead of denying those stories that leaked several months ago of his hating Bush from the get go, he quietly refuses to say anything -- allowing people to believe what they like. He picks Joe Lieberman as his running mate and the two of them politely play up their image as blokes who don't dance to party tunes. With Obama's minimal record, he probably also has a minimal record of defying his party. So McCain could have run on the slogan: "The Experience To Lead; The Courage To Not Be Led."
He pulls a lot of independents and swing voters and moderates and splits the young people that are currently Obama-focused. Add that to party-loyal Republicans and it could have been enough to take the election.
But instead he has pulled hard right to appease that part of the Republican Party that is cancerous to its future and has pushed away so many of those young early-90s Republicans who came on board attracted by the philosophies of fiscal clarity, individual dynamism and the deire to actually
do
something.
McCain has train-wrecked so horribly that even
his opponent is trying to pull away the wolves
. I suppose the two greatest challenges to Obama now are:
1) Don't do anything stupid (e.g., don't let Biden's daughter
rough up some cops
again)
2) Try to figure out how to kill the
jar-head bear
without making it look cruel.
On a side note, professional wrestling's contribution to American politics is that is now mandatory to play entrance music for every single speaker at a political convention. I am hoping that when Spally Six-Guns eventually speaks, she'll walk out to the strains of
this song
. What's sad is that the politicos (Republican or Democrat) are often so dumb that sort of thing is not actually beyond possibility.
-
(Spally's shirt reads: "I may be broke, but I'm not flat busted")